Our Services
Remember This – Affordable Photographics facilitates the memory of a fantastic function, by creating sensational digital images as amazing mementos. What a terrific way to increase the value and wow factor for your next event or function.
Your Investment includes:

Professional roving function photographer;
A DVD containing high resolution images and a professional SLIDE SHOW;
A SECURE web link containing full size resolution images via an online VIEWING GALLERY and an ONLINE SLIDE SHOW (Makes a wonderful thank you gift for your colleagues, guest, family and friends) No water marks, No copyright information;
All full size images are downloadable by your guests for FREE for 6 months;
Additional DVD's are available for $25.What an amazing way you capture and re-live your function or event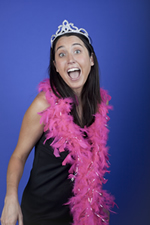 'Sassy Snaps', works well during the function where guests can come into a screened area, be a bit silly and take fantastic 'Crazy' and 'Hilarious' photos, with wigs, tiaras, top hats, boas and other available props. The Sassy Snaps photos will provide enjoyment and laughter for years to come.
Combine Sassey Snaps with an hour of roaming photography at your next function.